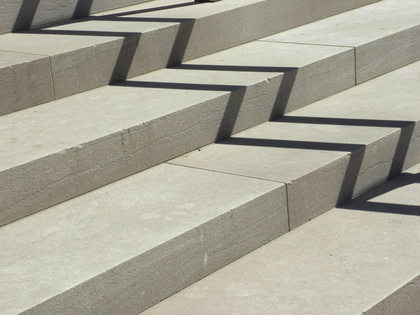 Intakes, Ethics, Race and Reporting
360 minutes
Tuesday December 7th 2021
1:45 PM EST
Tuesday December 7th 2021
10:00 AM EST
Kathryn Krase, Ph.D., J.D., M.S.W.
Simcha Feuerman, LCSW-R, DHL

Webinar Description
Full Day Webinar
December 7, 2021
This Full Day Webinar includes two excellent classes, a total of 6 CE Credits. The cost of the full day is $99.99. You may attend an individual class for $59.99. This webinar is live and interactive (Category 1)
To register for the FULL DAY Click "BUY IT NOW". To register for just one class, click on the Class/link below.
If you have any difficulty registering, please contact us here.

Class 1
50 Minutes: How to Conduct an Amazing First Session with Your New Client
10:00 AM - 1:00 PM EST
In this webinar, we will discuss assessment, interviewing and joining techniques that allow you to learn about your client as well as form the basis for a continued, healthy therapeutic alliance. Some key skills that will be taught are: Joining, helping defuse tension feeling at ease, setting the stage, Assessment of the problem, Strengths-based interviewing, Related history taking, Reflection, collaboration, checking and refining, responding to personality disorders in intake process, statement of boundaries, appointment making etc.
(Trainer: Rabbi Simcha Feuerman, LCSW-R, DHL is a clinical social worker with 25 years experience treating individuals, families and couples. His current practice specializes in high conflict couples and families and male sexual health).
3 Hours
Class 2
Making the Tough Call: Exploring the Ethics of Mandated Reporting through the Lens of Racial & Social Justice
1:45 PM - 4:45 PM EST
For over 50 years, various professionals have been required by law to report suspicions of child abuse and neglect as "mandated reporters". This workshop explores the role of mandated reporting by applying foundational ethical principles through the lens of racial & social justice. An exploration of the original intent of mandated reporter laws will be juxtaposed with the evolution of the legal responsibility, and resulting disproportionalities in the current system. As society grapples with the role that certain systems, including the child welfare system, have played in poor outcomes for children of color, it is vital that we explore the role that individual reporters play in this process. This workshop will provide a framework for professionals to place their role in context, with the goal of furthering racial and social justice for all children and families.
(Trainer: Kathryn Krase, Ph.D., J.D., M.S.W., Principal Consultant with Krase Consultant and founder of Making the Tough Call is an expert on the professional reporting of suspected child maltreatment. She has authored multiple books and articles on the subject. She has years of experience consulting with government and community based organizations to develop policy & practice standards.)
3 Hours
This One Day Seminar includes two excellent classes, a total of 6 CEs. The cost of the full day is $99.99. You may attend an individual class for $59.99.
Webinars included in this package:
50 Minutes: How to Conduct an Amazing First Session with Your New Client
Making the Tough Call: Exploring the Ethics of Mandated Reporting through the Lens of Racial & Social Justice
Official information:
Refund Policy:
Full Refund until 48 hours before scheduled date. 48 hours before: full refund less $5.00 processing fee. After event no refund will be given.
*exclusions apply for reasonable need and cause.
Disability Access: If you require ADA accommodations, please contact our office 30 days or more before the event. We cannot ensure accommodations without adequate prior notification.
Please Note: Licensing Boards change regulations often, and while we attempt to stay abreast of their most recent changes, if you have questions or concerns about this course meeting your specific board's approval, we recommend you contact your board directly to obtain a ruling.
The grievance policy for trainings provided by the NEFESH INTERNATIONAL is available
here
Satisfactory Completion:
Participants must have paid the tuition fee, logged in and out each day, attended the entire webinar, and completed an evaluation to receive a certificate (If this is a pre-recorded program, a post-test with a passing grade of 80% to receive a certificate.) Failure to log in or out will result in forfeiture of credit for the entire course. No exceptions will be made. Partial credit is not available. Certificates are available after satisfactory course completion by clicking
here
Participants will receive their certificate electronically upon completion of the webinar and course evaluation form.