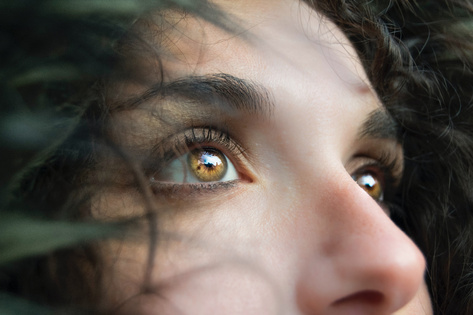 EMDR: A One Day Refresher


360 minutes
Wednesday June 30th 2021
10:00 AM EST
Presenter: Crystal Whitlow, LCSW
Add this webinar to your calendar:
---
Webinar Description
June 30, 2021
10:00 am - 5:00 pm EST (6 CE Credits)
Live Webinar
6 CE Credits, $99.99
This EMDR One Day Refresher will review the 8 phases of

EMDR Therapy through lecture and live demonstrations. Each phase will be discussed in detail, with additional troubleshooting for each phase. Additional topics include EMDR in the virtual environment, interweaves for stuck processing, crisis processing, and additional protocol information.

If time allows at end of the presentation, consultation questions will be answered.
Trainer, Crystal Whitlow is a Licensed Clinical Social Worker in South Bend, Indiana, specializing in trauma treatment. In addition to her private practice, Crystal teaches EMDR Therapy Basic trainings, EMDR Advanced trainings, and provides consultation to clinicians throughout the United States. Crystal's teaching style is relatable and practical, giving you actual tools to use with clients in practice.

Learning Objectives:
Participants will be able to name the 8 Phases of EMDR Therapy
Participants will be able to list at least 3 ways to help clients when processing is stuck
Participants will be able to recall 1-2 preparation/resourcing strategies for EMDR Therapy
Participants will be able to name at least 3 ways to find target memories in EMDR Therapy
Participants will be able to recall options for utilizing EMDR via telehealth
This presentation is open to:
Social Workers
Professional Counselors
Therapists
Psychologists
Licensed Mental Health Practitioners
Other professionals interacting with populations engaged in mental health based services
This online class is offered at an intermediate level

Click here to see levels of programing :

,and is beneficial for an intermediate level clinician:

Click for Description :
New practitioners who wish to gain enhanced insight surrounding the topic
Experienced practitioners who seek to increase and expand fundamental knowledge surrounding the subject matter
Advanced practitioners seeking to review concepts and reinforce practice skills and/or access additional consultation
Managers seeking to broaden micro and/or macro perspectives


This program is approved by the American Psychological Association to sponsor continuing education for psychologists. NEFESH International maintains responsibility for the program and its content.
NEFESH International is recognized by the New York State Education Department's State Board for Social Work as an Approved Provider of Continuing Education for Licensed Social Workers (#SW-0048), and by the NYSED's State Board for Mental Health Practitioners as an Approved Provider of Continuing Education for Licensed Marriage and Family Therapists (#MFT-0046) and Licensed Mental Health Counselors (#MHC-0082).