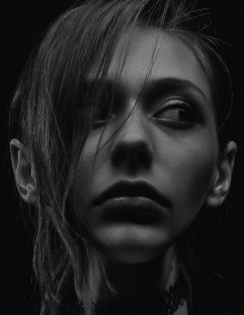 Engaging in Sexual Intimacy After Child Sexual Abuse


60 minutes
Previously Recorded
Presenter: Dr. Ateret Gewirtz Meydan
Add this webinar to your calendar:
---
Webinar Description
The course will review child sexual abuse from an attachment perspective and discuss the mechanism in which child sexual abuse impacts sexual function and satisfaction in adult life.
Like this webinar? Click here to view packages that contain this webinar.
Click on the webinar title to view the package:
Learning Objectives:
Students will understand the impact of child sexual abuse on sexual function and satisfaction in adulthood.
Students will be able to identify the reason why child sexual abuse negatively effects sexual function and satisfaction in adulthood.
Student will know what are the common and most effective interventions to imply in cases of sexual dysfunctions as a result of child sexual abuse.
This presentation is open to:
Social Workers
Professional Counselors
Therapists
Psychologists
Licensed Mental Health Practitioners
Other professionals interacting with populations engaged in mental health based services
This online class is offered at an intermediate level

Click here to see levels of programing :

,and is beneficial for an intermediate level clinician:

Click for Description :
New practitioners who wish to gain enhanced insight surrounding the topic
Experienced practitioners who seek to increase and expand fundamental knowledge surrounding the subject matter
Advanced practitioners seeking to review concepts and reinforce practice skills and/or access additional consultation
Managers seeking to broaden micro and/or macro perspectives


NEFESH International is recognized by the New York State Education Department's State Board for Social Work as an Approved Provider of Continuing Education for Licensed Social Workers (#SW-0048), and by the NYSED's State Board for Mental Health Practitioners as an Approved Provider of Continuing Education for Licensed Marriage and Family Therapists (#MFT-0046) and Licensed Mental Health Counselors (#MHC-0082).