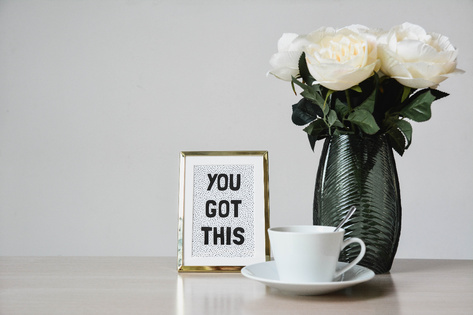 Sexual Violence, Anti-Racism, and Motivational Interviewing Seminar
360 minutes
Thursday October 21st 2021
10:00 AM EST
Thursday October 21st 2021
1:45 PM EST
Chandra Dawson, LISW, LCSW
Lissa Ramsepaul, LICSW, LCSW-C

Webinar Description
Full Day Webinar
October 21, 2021
This Full Day Webinar includes two excellent classes, a total of 6 CE Credits. The cost of the full day is $99.99. You may attend an individual class for $59.99. This webinar is live and interactive (Category 1)
To register for the FULL DAY Click "BUY IT NOW". To register for just one class, click on the Class/link below.
If you have any difficulty registering, please contact us here.

Class 1
Sexual Violence: Addressing it with an Anti-Racism Lens
(3 CE Credits – Cultural Competence) 10:00 AM - 1:00 PM EST
Sexual Violence is often narrowly examined as an issue solely centering gender and violence. For BIPOC (Black, Indigenous, and people of color) survivors, sexual violence has historically served as a tool to facilitate racism and other forms of oppression. This training will examine the intersection of sexual violence & racism. Participants will be provided with the critical tools for implementing anti-racism sexual violence intervention and prevention services specific to the needs of communities of color.

(Trainer, Chandra Dawson, LISW, LCSW is a social worker with over 20 years of social work practice serving various marginalized populations primarily comprised of communities of color. She has years of organizational experience including crisis intervention, supervision, training, project management and senior leadership within organizations serving domestic violence and sexual assault survivors and numerous marginalized populations. She is the founder of The MACRO Project where she supports organizations in addressing the trauma-informed intersectional service and advocacy needs of individuals and communities.)
3 Hours
Class 2
Engaging Challenging Clients Using Motivational Interviewing (3 CE Credits)
1:45 PM - 4:45 PM EST
When clients are not interested in working with a mental health professional, it can be hard to create a therapeutic relationship with them. This training is designed to help experienced practitioners build on their current approach to working with clients who are difficult to engage. Attendees will learn new ways of applying supportive techniques to improve outcomes with this population.
During this class, the definition and basic principles of Motivational Interviewing will be reviewed. Strengths Based Theory will be applied to creating a therapeutic alliance with mandated or ambivalent clients. Motivational challenges on the individual and systemic levels will be identified and explored for how they impact treatment. The training will incorporate group practice exercises to allow participants to combine their new knowledge with what they already practice. A segment on coaching supervisees and non-clinical staff will be included.
(Trainer: Lissa Ramsepaul, LICSW, LCSW-C, is a licensed clinical social worker in MD and DC. She currently works as a nonprofit management consultant after years of working in the homeless services and mental health sectors in DC. She has a passion for working with clients that are mandated, ambivalent about services, and report a history of bad experiences with mental health services in the past.)
3 Hours
This One Day Seminar includes two excellent classes, a total of 6 CEs. The cost of the full day is $99.99. You may attend an individual class for $59.99.
Webinars included in this package:
Sexual Violence: Addressing it with an Anti-Racism Lens
Engaging Challenging Clients Using Motivational Interviewing (3 CE Credits)
Official information:
Refund Policy:
Full Refund until 48 hours before scheduled date. 48 hours before: full refund less $5.00 processing fee. After event no refund will be given.
*exclusions apply for reasonable need and cause.
Disability Access: If you require ADA accommodations, please contact our office 30 days or more before the event. We cannot ensure accommodations without adequate prior notification.
Please Note: Licensing Boards change regulations often, and while we attempt to stay abreast of their most recent changes, if you have questions or concerns about this course meeting your specific board's approval, we recommend you contact your board directly to obtain a ruling.
The grievance policy for trainings provided by the NEFESH INTERNATIONAL is available
here
Satisfactory Completion:
Participants must have paid the tuition fee, logged in and out each day, attended the entire webinar, and completed an evaluation to receive a certificate (If this is a pre-recorded program, a post-test with a passing grade of 80% to receive a certificate.) Failure to log in or out will result in forfeiture of credit for the entire course. No exceptions will be made. Partial credit is not available. Certificates are available after satisfactory course completion by clicking
here
Participants will receive their certificate electronically upon completion of the webinar and course evaluation form.