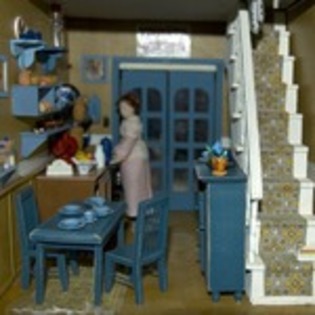 The Doll and the Doll House in Play Therapy


60 minutes
Previously Recorded
Presenter: Allan Gonsher, LSCSW, RPT/S
Add this webinar to your calendar:
---
Webinar Description
When using toys in a play room one needs to be very aware of symbolism, location, and relationship they have with each other. Toys are not simply "Toys" in Play therapy. When setting up a play room where the Doll House and its dolls are located are a very significant issue. Who chooses the Doll House, what does each movement in the house mean, how is it set up, who talks, what is the symbolism of each piece of furniture, are just some of the topics to be covered in this webinar. Be prepared to be challenged in how you implement Play therapy in relation to the Doll House.
Learning Objectives:
Participants will learn about the theory of Play Therapy
Learn about the "Larger" meaning of the Doll House in Play Therapy
Learn techniques on how to engage children in the Doll House in Play Therapy
This presentation is open to:
Social Workers
Professional Counselors
Therapists
Psychologists
Licensed Mental Health Practitioners
Other professionals interacting with populations engaged in mental health based services
This online class is offered at an intermediate level

Click here to see levels of programing :

,and is beneficial for an intermediate level clinician:

Click for Description :
New practitioners who wish to gain enhanced insight surrounding the topic
Experienced practitioners who seek to increase and expand fundamental knowledge surrounding the subject matter
Advanced practitioners seeking to review concepts and reinforce practice skills and/or access additional consultation
Managers seeking to broaden micro and/or macro perspectives


NEFESH International is recognized by the New York State Education Department's State Board for Social Work as an Approved Provider of Continuing Education for Licensed Social Workers (#SW-0048), and by the NYSED's State Board for Mental Health Practitioners as an Approved Provider of Continuing Education for Licensed Marriage and Family Therapists (#MFT-0046) and Licensed Mental Health Counselors (#MHC-0082).