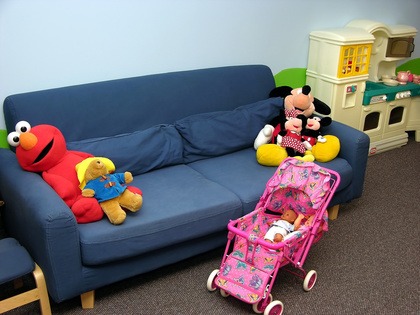 Techniques in Play Therapy: When Toys are More than Toys


120 minutes
Previously Recorded
Presenter: Dianna Green, MSW, LMSW
Add this webinar to your calendar:
---
Webinar Description
On special occasions toys take on a life of their own. When is a ball more than a ball and how do you play checkers 50 days in a row with enthusiasm? These questions will be explored and ANSWERED! The nature of the play space changes with each child and therefore the demands change with each passing hour. In play therapy, how one meets these demands with the same toys on a daily basis is different than other modalities. In this play therapy webinar we will explore how to meet these special challenges. The clinician will explore ways to develop personal comfort with his own toy selection and to deliver maximum intervention to the child client.
Learning Objectives:
Participants will learn about the significance of the types of toys to be used in a Play Room
Discussion related to theory and technique of play therapy and toys will be encouraged.
5 Play Therapy toys (and more) will be demonstrated on how to use them in a play room.
This presentation is open to:
Social Workers
Professional Counselors
Therapists
Psychologists
Licensed Mental Health Practitioners
Other professionals interacting with populations engaged in mental health based services
This online class is offered at an intermediate level

Click here to see levels of programing :

,and is beneficial for an intermediate level clinician:

Click for Description :
New practitioners who wish to gain enhanced insight surrounding the topic
Experienced practitioners who seek to increase and expand fundamental knowledge surrounding the subject matter
Advanced practitioners seeking to review concepts and reinforce practice skills and/or access additional consultation
Managers seeking to broaden micro and/or macro perspectives


NEFESH International is recognized by the New York State Education Department's State Board for Social Work as an Approved Provider of Continuing Education for Licensed Social Workers (#SW-0048), and by the NYSED's State Board for Mental Health Practitioners as an Approved Provider of Continuing Education for Licensed Marriage and Family Therapists (#MFT-0046) and Licensed Mental Health Counselors (#MHC-0082).